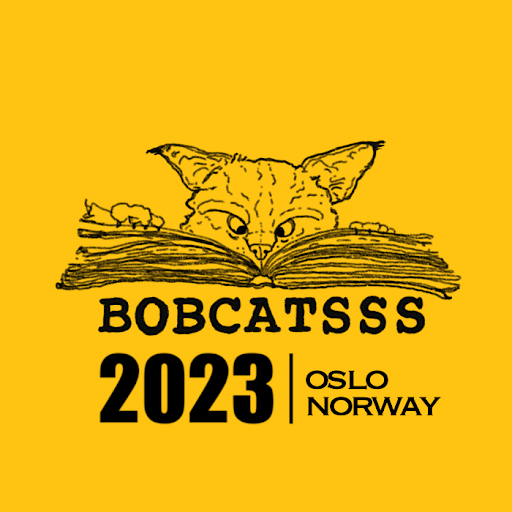 Organizers of BOBCATSSS 2023 Jamie Johnston (Chair), Åse Kristine Tveit (Co-Chair) and Heidi Kristin Olsen from Oslo Metropolitan University, Alison Hicks from University College London, and Thomas Nyström from University of Borås thank everyone for their hard work, enthusiasm, expertise, creative input and teamwork. The conference could not have happened without you, nor would it have been as fun and inspiring.
A very special thank you to Heidi Kristin Olson for her vision and leadership in bringing BOBCATSSS to OsloMet and thank you Ragnar Audunson for his years of involvement in the BOBCATSSS community.
To our keynote speakers – Thank you to Aslak Sira Myhre, Director of the National Library of Norway, for challenging our thoughts on libraries and digitisation in your talk Digital library dead ends.
Thank you to Geoffrey Yeo, Honorary Senior Research Fellow in archives and records management in the Department of Information Studies at University College London (UK), for his insightful exploration of the conceptual and practical boundaries and intersections between the field of archives and the field of LIS.
Thank you to LIS researchers Casper Hvenegaard Rasmussen, Håkon Larsen, Kerstin Rydbeck, Jamie Johnston, and Henrik Jochumsen for their insightful discussion of conference themes covered in their recently published anthology titled Libraries, Archives, and Museums in Transition: Changes, Challenges, and Convergence in a Scandinavian Perspective.
A warm thank you to Knut Skansen and Annike Selmer for welcoming us to Deichman Bjørvika and sharing with us the library's approach to the ongoing development of the library's services and programming. We were inspired!
Thank you to Svein Amund Skara, renowned international concert pianist and concert organist, for performing at the opening ceremony the piece Wedding Day at Trollhaugen by the Norwegian composer Edvard Grieg.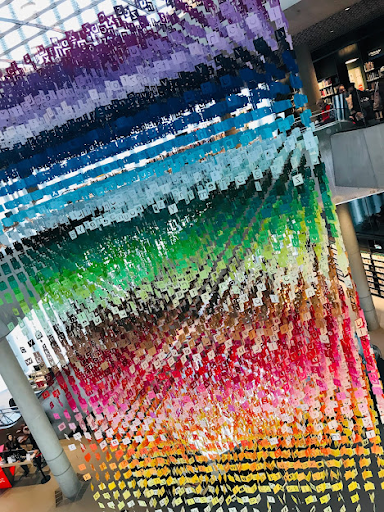 A round of applause for our session chairs for sharing their expertise and facilitating session discussions. As they say in Norwegian, tusen takk to Camilla Holm Soelseth, Maciej Liguzinski, Thomas Nyström, Terje Colbjørnsen, Johanna Skaug, Sunniva Evjen, Håkon Larsen, Idunn Bøyum, Dafne Henriksen, Tine Lodberg Frost, and Jennifer Lea Thøgersen.
Our gratitude to Erik Adrian Eileng and Svein Amund Skara from the Section of Finance in The Faculty of Social Sciences at OsloMet. Thank you for keeping the books and offering your insights and advice on conference organization – from both the practical and financial perspectives!
Three cheers for the fantastic BOBCATSSS 2023 logo that was designed and created by Oslo-based illustrator Rebecca Smith with input from their collaborating partner Tirill Bjørkeli Svaler.
Gratitude and appreciation are showered upon our Managing Committee members Unn Davidsen, Aurora Gjone-Ring, Dafne Henriksen, and Jennifer Lea Thøgersen. You went above and beyond!
To the presenters and attendees – thank you for your contributions that made the conference a rich exchange of knowledge and for your exploration of innovative ways forward as a unified professional community! We succeeded in exploring the possibilities and expanding the boundaries in this new era for libraries, archives and information services.
Thank you to Tor Arne Dahl, Head of the Department of Archivistics, Library and Information Science, and OsloMet for the support and sponsorship of the conference!
One last time – thank you, Team BOBCATSSS 2023!